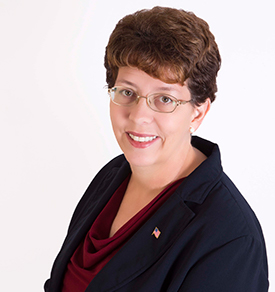 Judy Stewart
President 2020 - 2021
There are countless ways for businesses to prosper. The members of Lake Business Leaders are avid believers in relationship-building. Like-minded business professionals of various industries meet once a week and exchange valuable information about their businesses and experiences in the marketplace. We are educated about each other's businesses and therefore are able to enthusiastically recommend one another to clients, customers, and business associates. This camaraderie is networking at its best!
We are exclusive to one member per business category to discourage competition within our group. There are many categories open to new members - come join us for lunch (your first 2nd lunch is on us) to see if our club is the right fit for you and your business!
We are a business and civic-minded organization. Our members support countless charities on an individual basis, and as a club, we support local families and organizations in need. Last year, we donated money to Angel Flight, Make-A-Wish Foundation, and individuals in our community who were in need during the holidays.
Come enjoy frequent networking opportunities, and occasional social events. If you believe relationship-building could help your business flourish, then what do you have to lose? Come join us for lunch. We meet every Thursday at City Star Diner, 10332 NW US 441, Leesburg, FL across Hwy 441 from the Lake Square mall. Hope to see you soon!
Judy Steward, President
Law Office of Judy Stewart
352-742-4777 ~ Email

Past Presidents

Jeff Stephan

President 2018 - 2020

Betty Ainslie

President 2017 - 2018

Kathi Hill

President 2016 - 2017

Melissa Sirek

2015 -2016

Kathy Thomas

2013 -2015

Jennifer Slater

2012 - 2013

Russ Hietpas

2011 - 2012
John Ohlwiler

2010 - 2011

Alex Cooke

2009 -2010


Chuck Wollert
2006 -2007

Jon Orr

2005 -2006
Mike Norvell

2004 -2005

2001 - 2002

Jack Smalley

2003 - 2004

Jeff Stephan

2000 - 2001

2007 - 2009

Kevin Robson

1998- 1999

2002 - 2003